Your Camera Floodlight is designed to work best with standard motion detection. However, you can put your Camera Floodlight on Kuna AI if you have a Premium Plan. To help you customize your motion detection settings, your Camera Floodlight also has an adjustable Passive Infrared Sensor (PIR) lens and camera!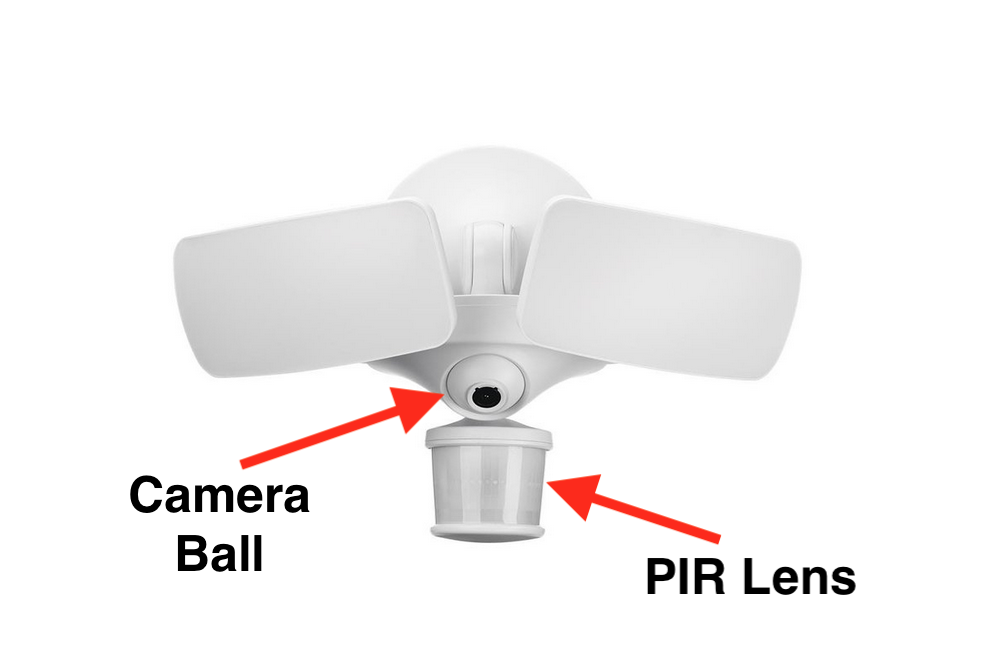 Adjusting the PIR
Keep your Camera Floodlight's PIR lens horizontal (parallel to the ground) to get the maximum detection range for your setup. You can also tilt it down to reduce the detection range.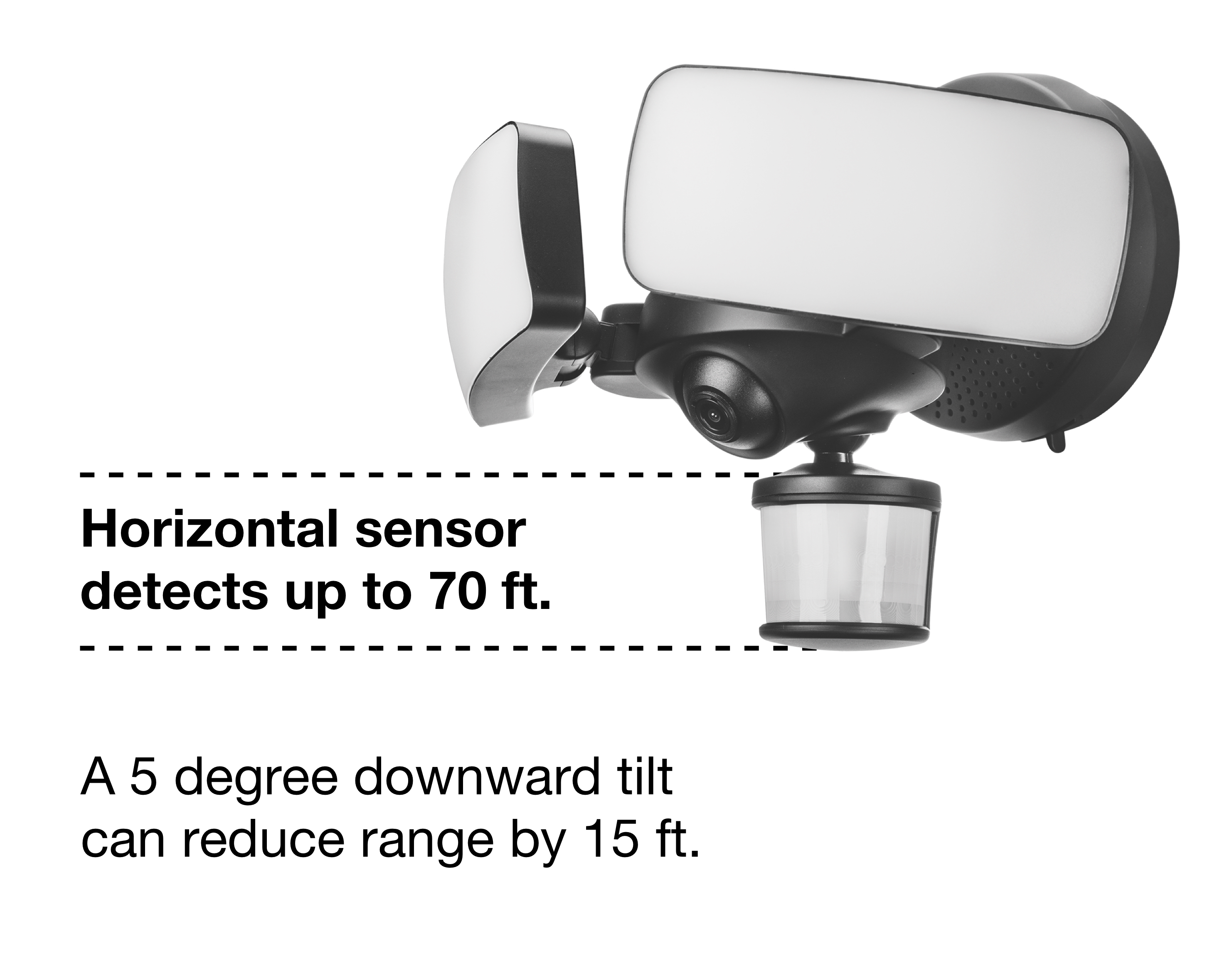 Our installation guide recommends installing the Camera Floodlight 8 feet off the ground. It's also helpful to know that your PIR has a blind spot 3-5 feet right below the unit. In most cases, this should not affect its ability to detect motion events.
Adjusting the Camera
Your floodlight's camera has a 155 degree diagonal field of view, and you can adjust it up to 40 degrees left/right and up/down by manually rotating it. The camera fit is a bit more "snug" than the Camera Porch Light, so you may need to push firmly to move it.