Kuna AI Smart Detection is currently available for Absolute Control Premium Plan members and beta testers. To learn more about standard detection, check out this article.
Kuna AI is the home security AI platform that Kuna is developing for all Kuna Powered Devices. Kuna AI Smart Detection is the first skill that Kuna AI has been trained with. It allows Kuna to report if it is seeing people or vehicles, and also count how many of each it sees.
If you're on an Absolute Control Premium Plan, you can activate Kuna's AI features by going to your individual camera settings and turning on "Smart Detection" under the Kuna AI setting.
Adjusting Your Detection Sensitivity
You can customize your alerts to be more or less sensitive by going into Events Preferences. By default, people and vehicle detection will be turned on, but you can toggle either of these options off if you wish.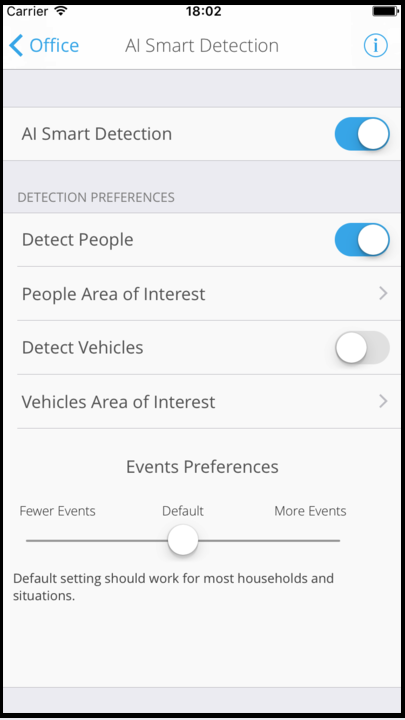 Your Events Preferences slider will control both Kuna AI People (person detection) and Kuna AI Cars (vehicle detection) - if you have either or both of these features turned on. The Default setting for Kuna AI Smart Detection's sensitivity level is 0, which is designed to work for most environments.
If you find that you're getting too many false detections, or you're missing detections, you can offset the sensitivity by 25 steps in either direction (+25 for more events and -25 for fewer events). Tap Save in upper righthand corner for your changes to take effect!
Adjusting Your Area of Interest
The Area of Interest sets the region where the AI will send alerts if an object is detected there. Sections of "interest" are denoted by blue rectangles. You can set specific areas of interest for Kuna AI People and Kuna AI Cars - to further customize your detection.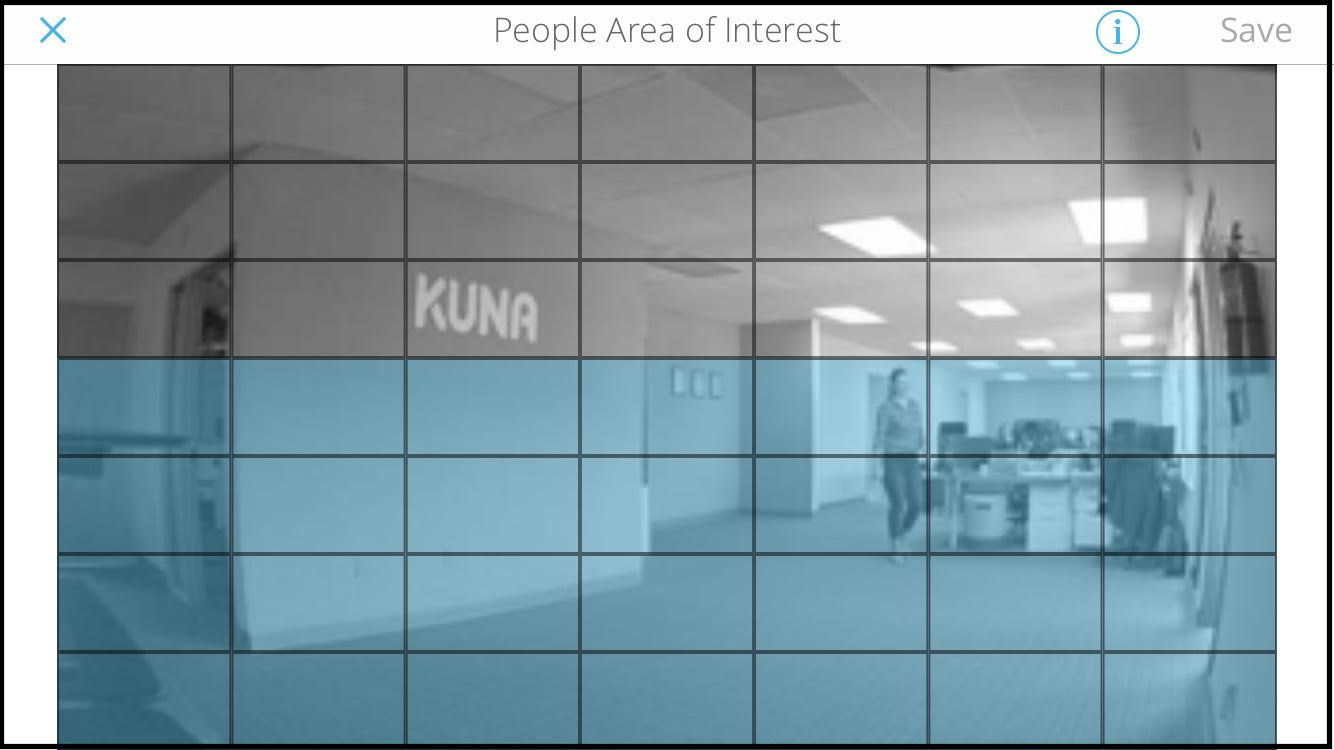 Tap and drag rectangles to add or remove them. Tap Save when you're finished making your selection.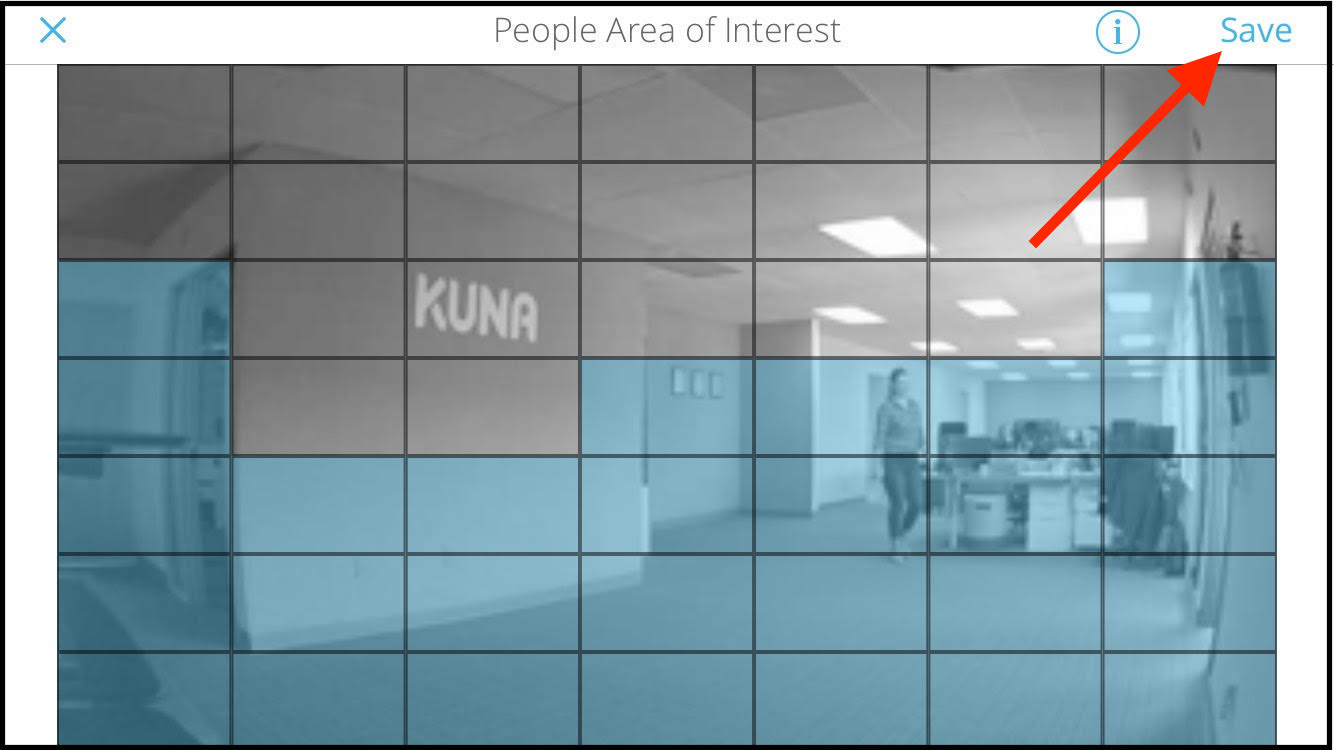 Note: If any part of the object (person or vehicle) overlaps with the blue region of the area of interest an alert will be sent and recording started.
Kuna AI Smart Detection FAQ
Who will be able to put their cameras on Kuna AI?
Kuna AI is currently available to users who are on the Absolute Control Plan. We are working to bring Kuna AI to all Kuna Premium subscribers in the near future.
What happens if I downgrade from Absolute Control?
If you are no longer on the Absolute Control plan, your cameras will no longer be able to use Kuna AI.
Are users on trial able to use Kuna AI?
Currently Kuna AI is only available for users who are already subscribed to Absolute Control plans. We are working to bring Kuna AI to trial users soon.
What happens to me if I was on the detection beta?
If you were a participant in our detection beta, thank you! Your help has enabled us to make Kuna AI more intelligent and capable. As a token of our appreciation you will be able to continue using Kuna AI on your cameras at no additional charge.