My.GetKuna.com is the place to manage your plan, update your credit card information, and view all your past payments. To access this portal, simply log in with your Kuna App Account email and password.
Viewing Your Kuna Premium Account Summary
Your account summary is at the top of the page. Here, you can see which plan you have, whether you're paying annually or monthly, how much it costs, and when your next bill is coming. If you have an account credit, that will show up here too. Account credits are automatically applied to your next payment. If you'd like your account credit refunded to you, please contact support for assistance!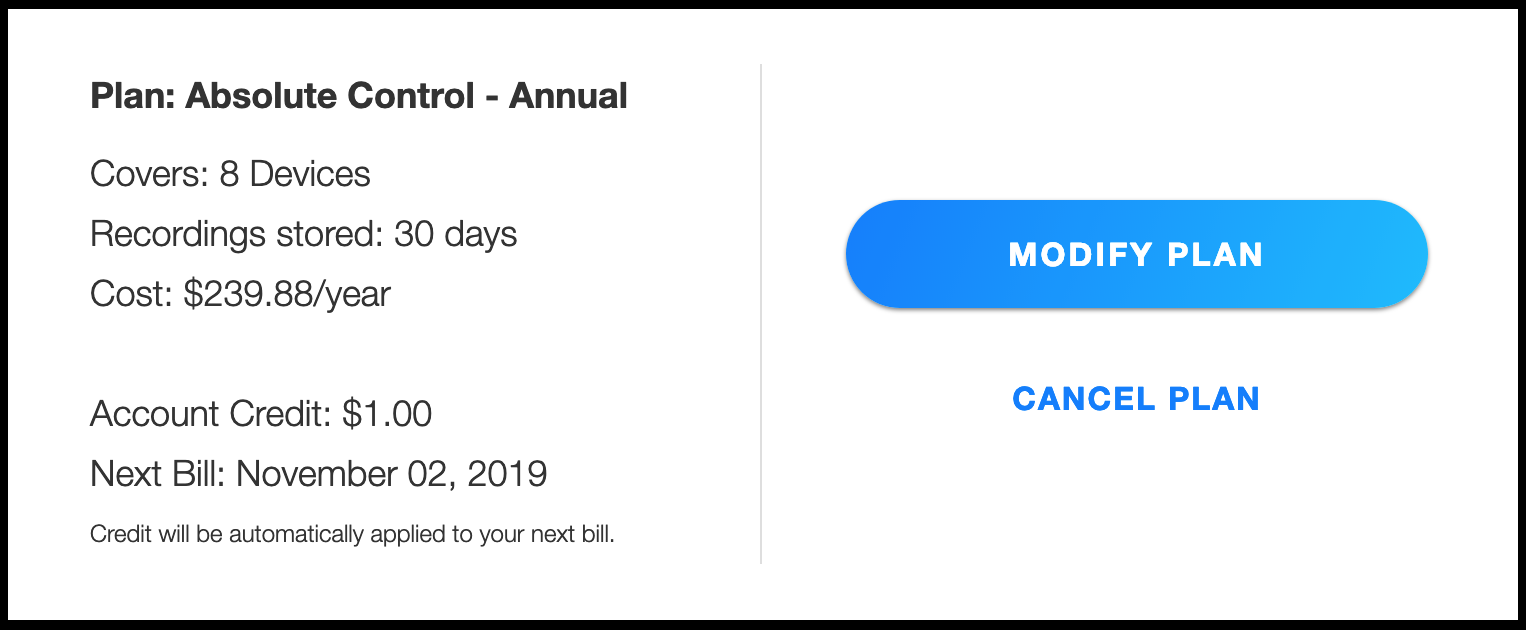 Updating Your Payment Information
Scroll down to the Payment Information section to see which credit card you currently have on file to pay for your Premium Plan. To change your credit card information, select Update Payment Info. When you're done entering your new information, don't forget to click the Update Credit Card button and wait for the confirmation screen - to make sure your new card info is saved in our system!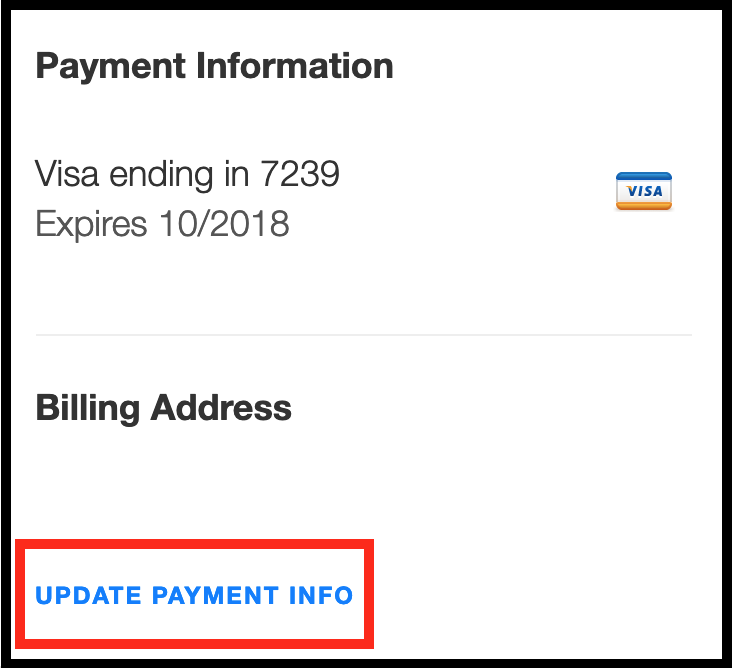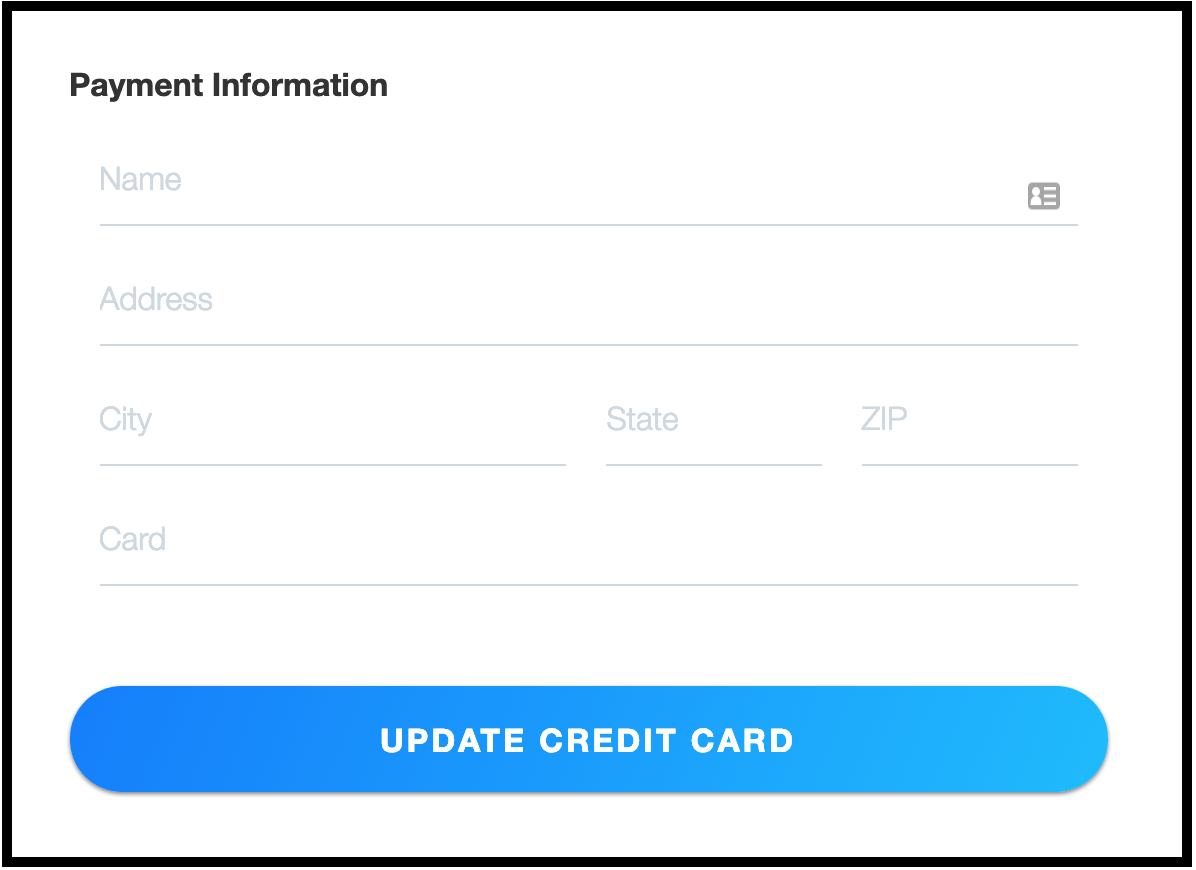 Viewing Your Past Payments
Did you know that you can view all of your past invoices on my.getkuna.com too? Scroll down to the email section and click the link at the bottom that says View All Invoices. If you're not sure why you paid a certain amount, or you want to make sure a credit was applied to you most recent payment, this is the place to check! Click on any invoice to view the details.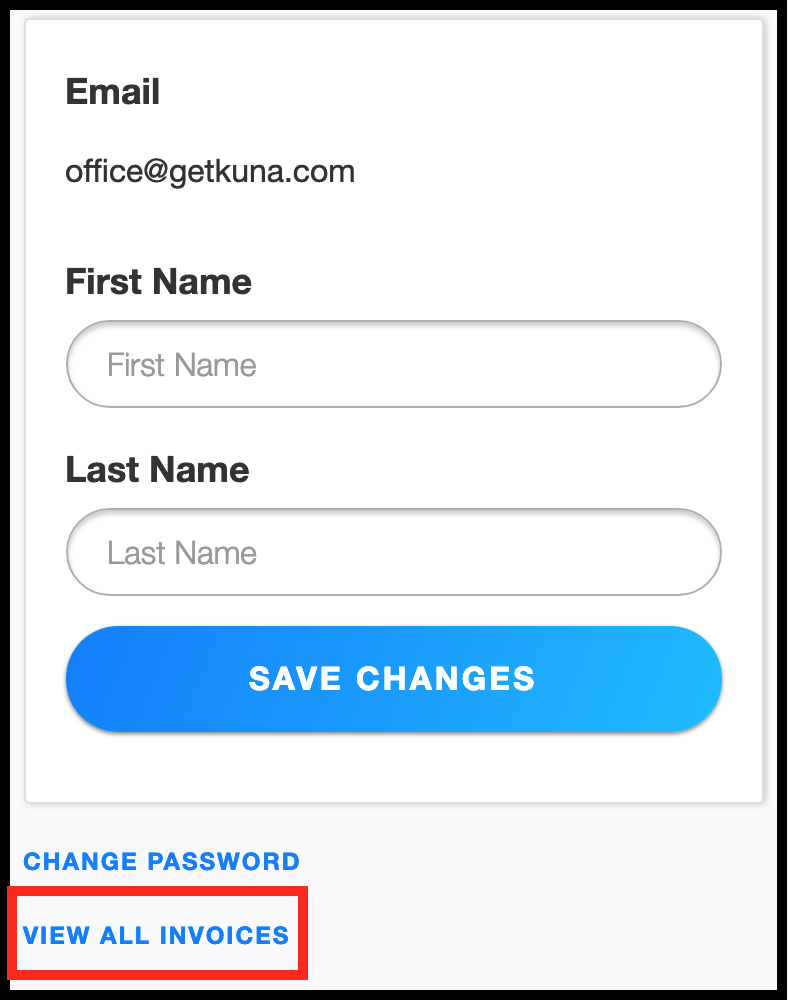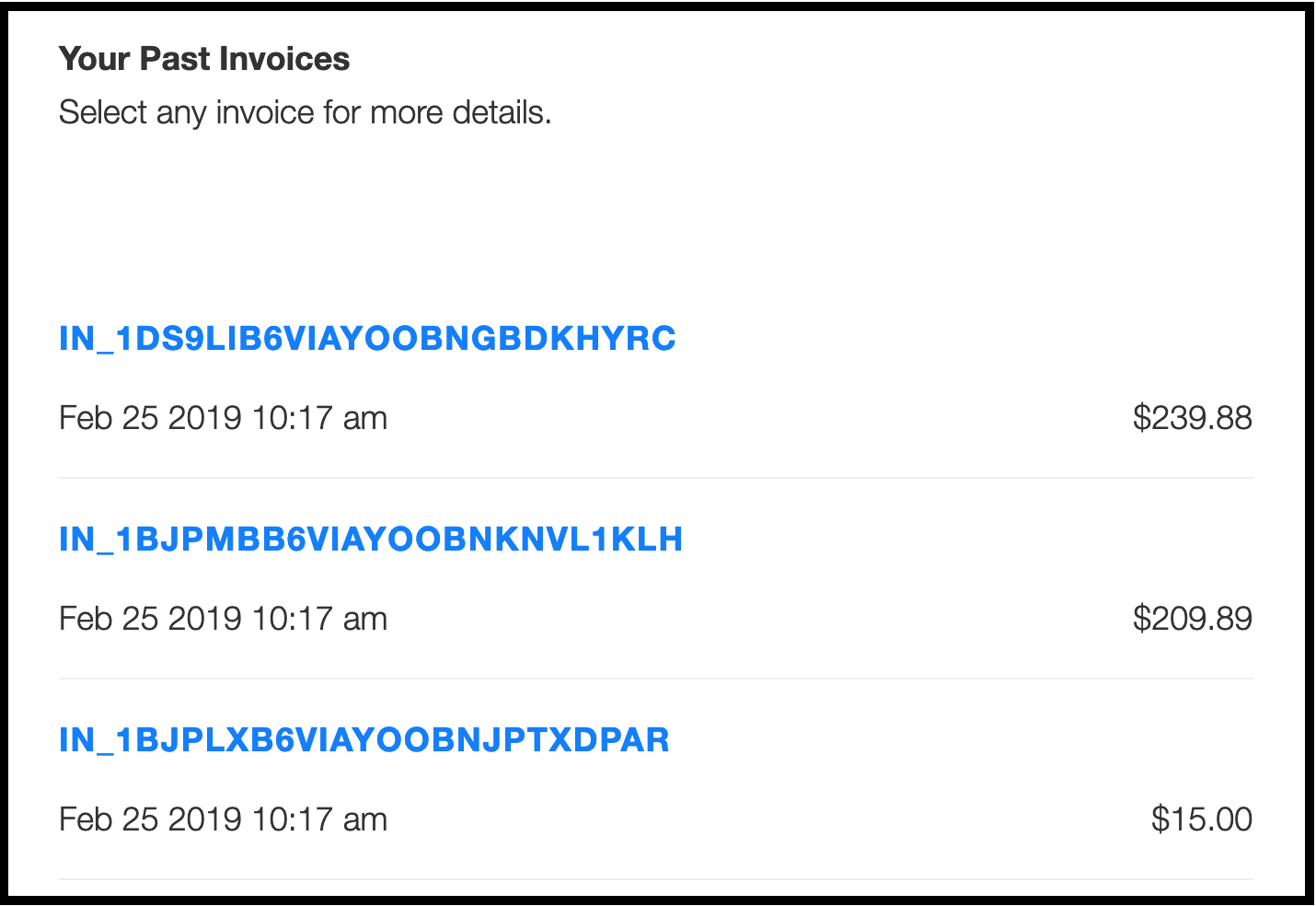 If you have any questions about your payment history, please contact us! We'd be happy to assist you.