Recording plans are available for all Kuna, Maximus and Toucan devices. Once you have your Kuna Powered device set up, you can sign up for a Premium Plan in five easy steps:
Step 1 - Sign In to Your Kuna App Account
You can sign up for a plan directly from the Kuna app (in your Recordings tab), or at my.getkuna.com. First, log in using your Kuna App Account information.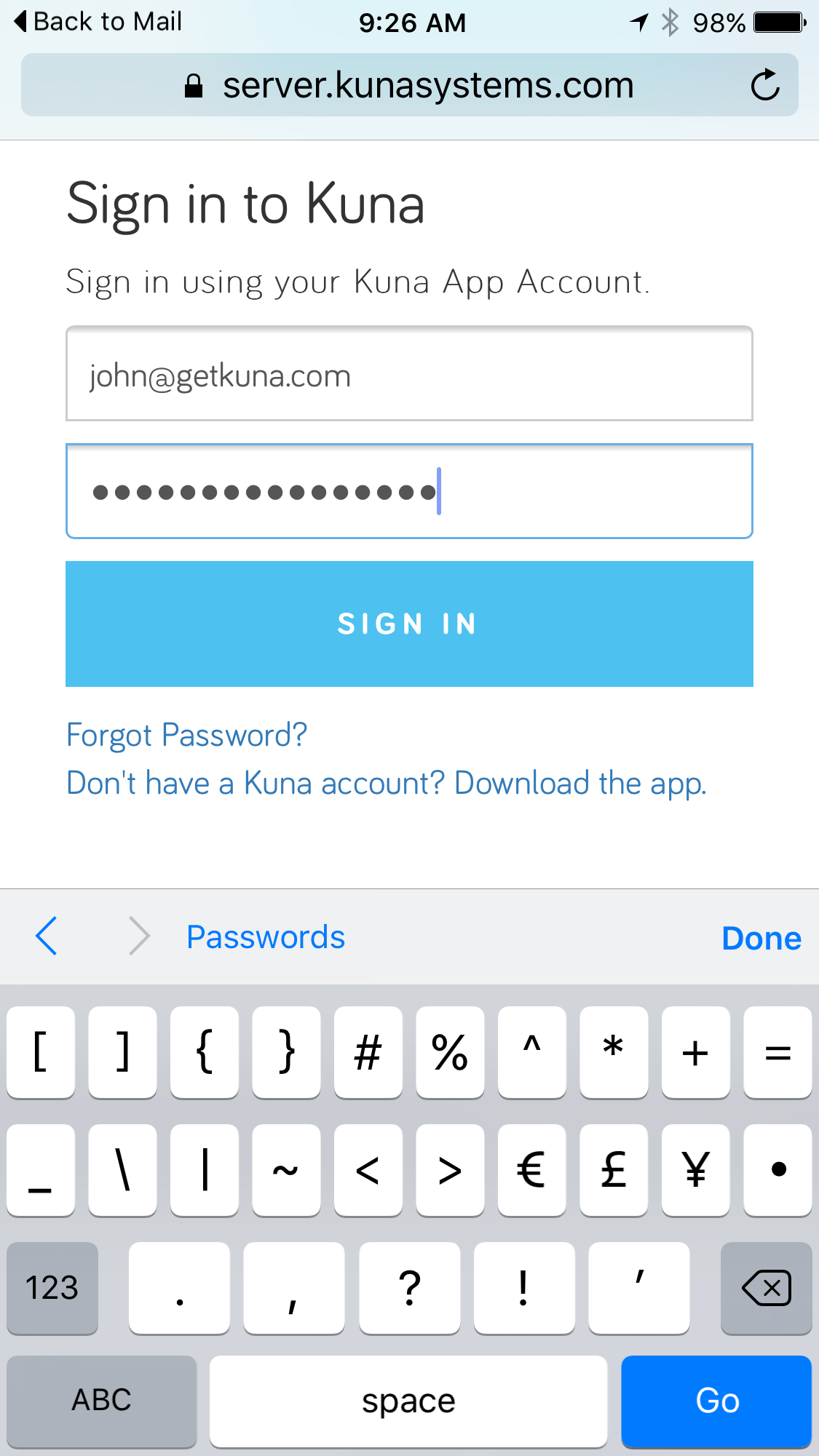 Step 2 - Select Your Plan
Decide which billing method is right for you. If you choose to pay yearly, you'll automatically save 33 percent.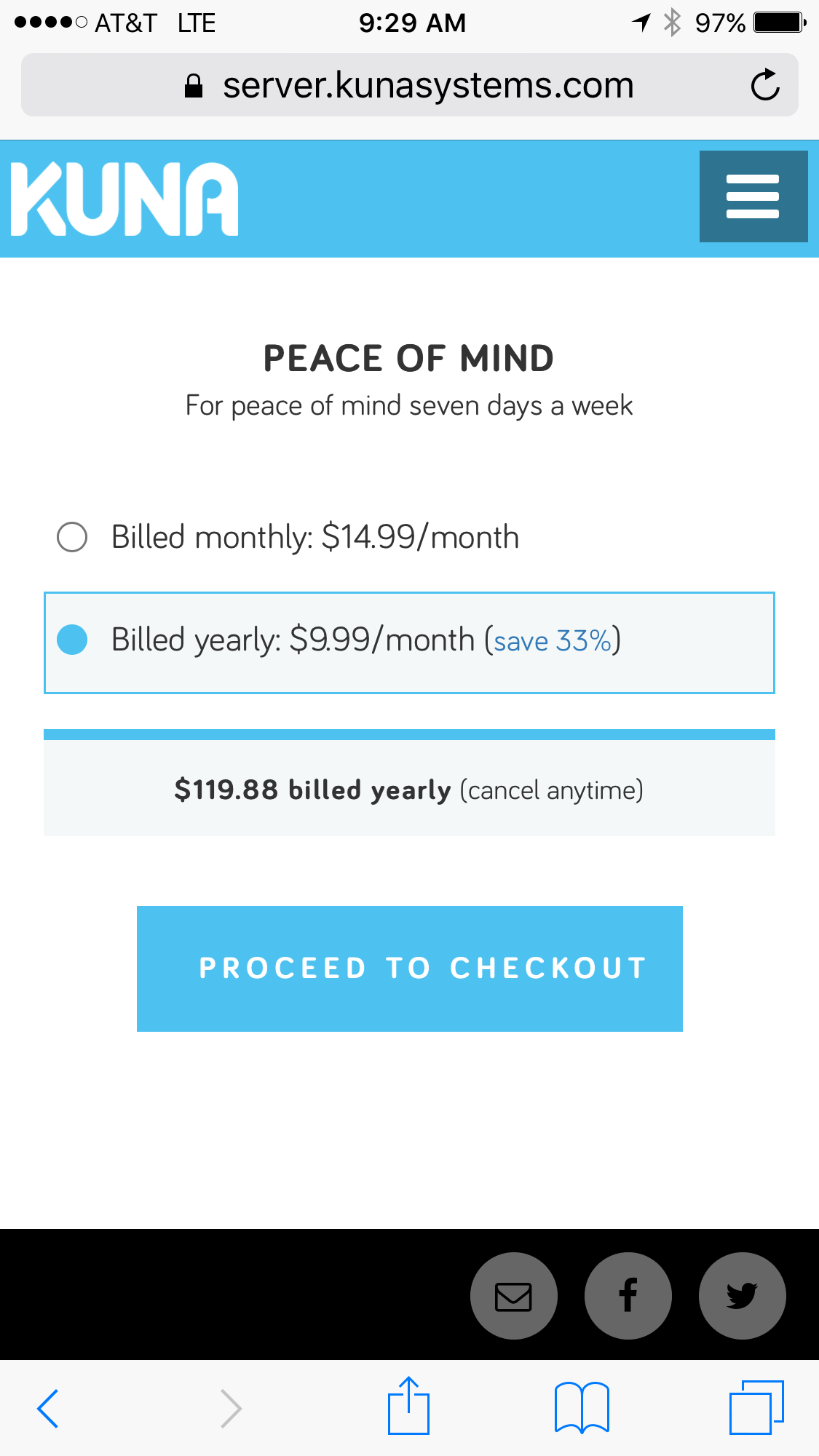 Step 3 - Select Payment Method
Click Add Card to enter your payment information: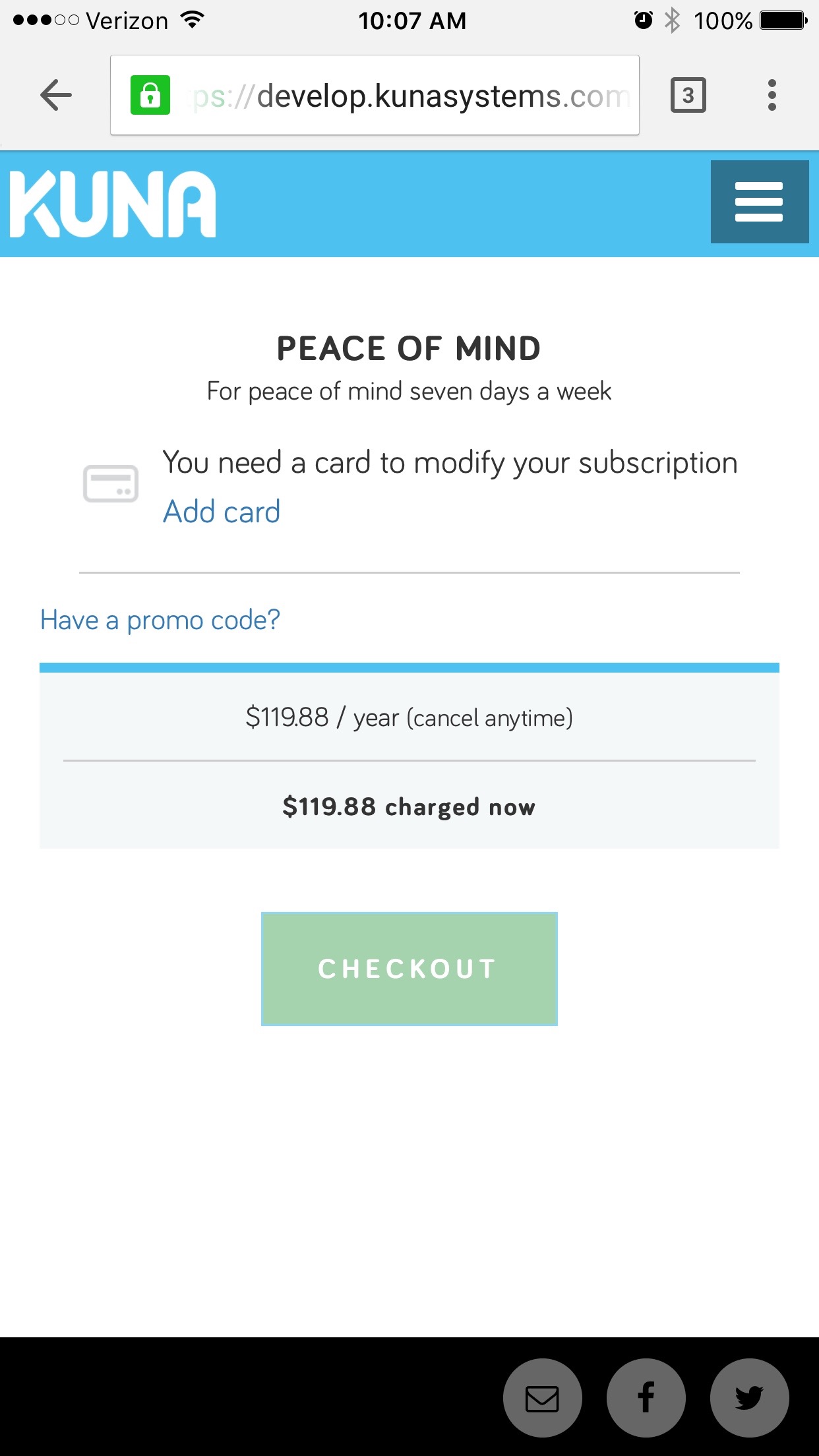 You will need a major credit card or debit card to sign up for a Premium Plan. Currently, we cannot accept other forms of payment.
Step 4 - Add Payment Method
Make sure your payment information is entered correctly before you click Continue.
Canadian Customers Only: If prompted for your ZIP code, just enter the three digits of your postal code plus two zeros. So for example, if your postal code is A2B 3C4, the 5-digit number you should enter is 23400.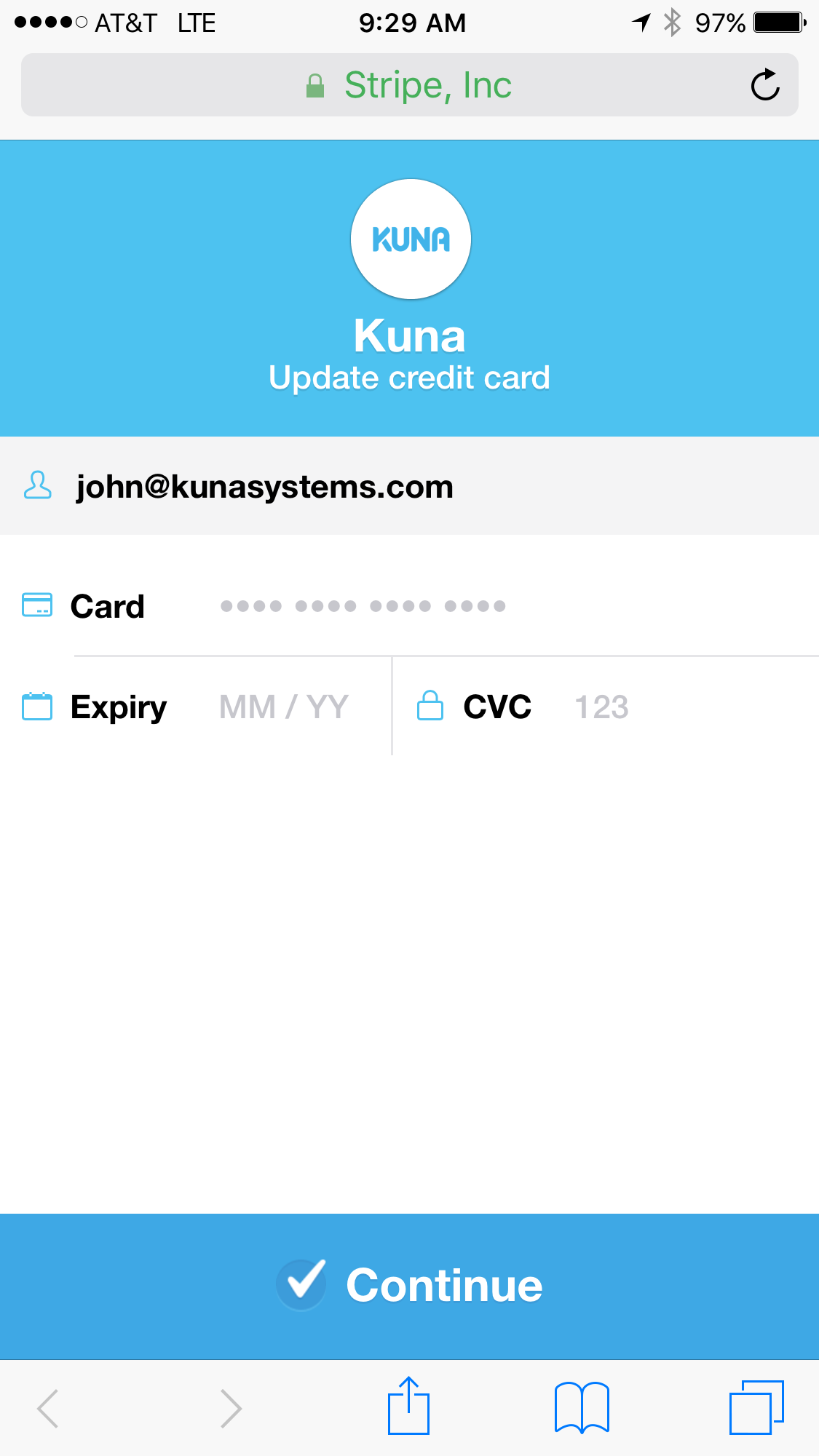 Step 5: Confirm and Check Out
Take one final look at your information to make sure it's correct. Then click Checkout.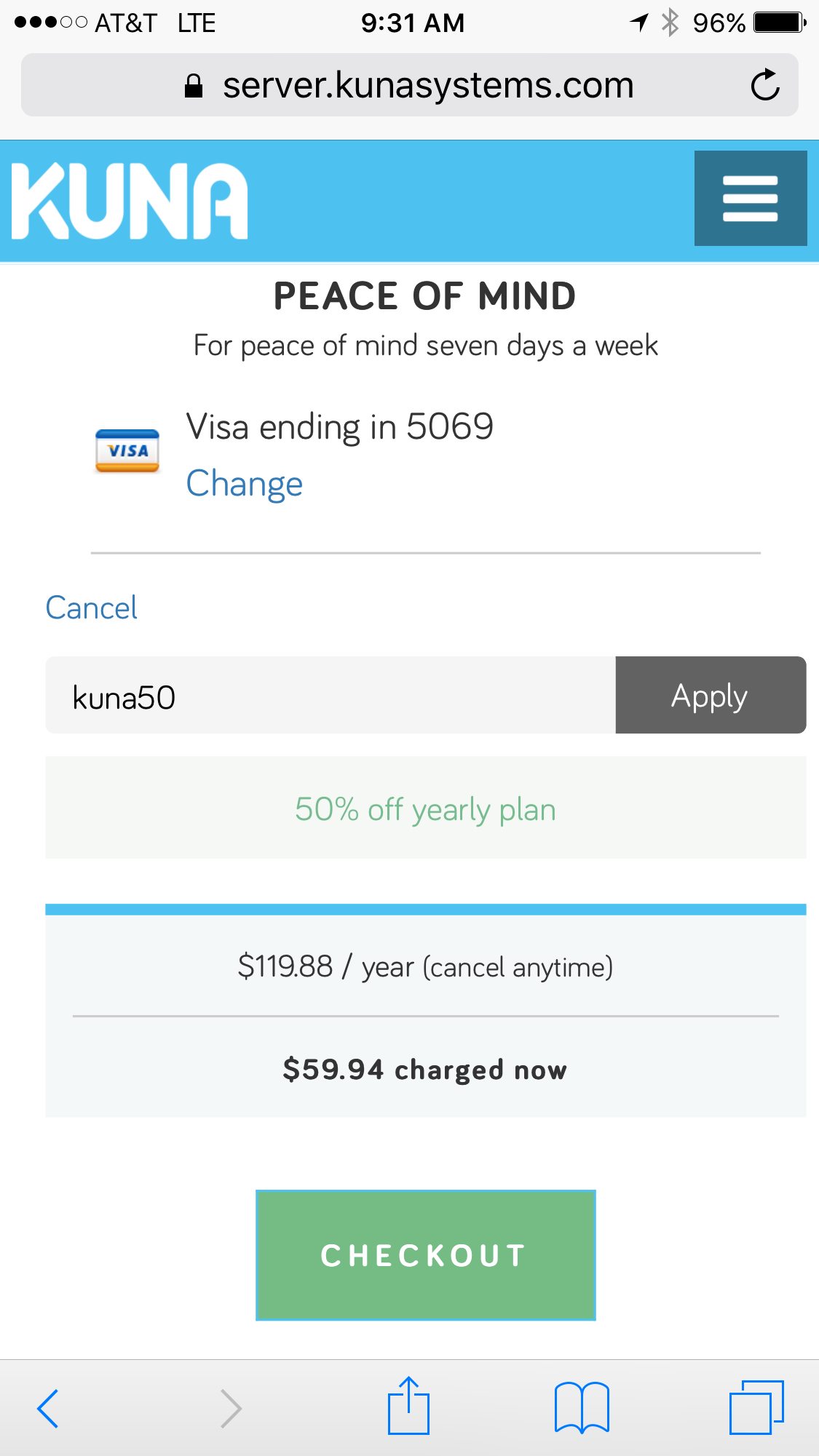 If your payment processes correctly, you'll see a confirmation from us. You're done!