With Kuna, there are no contracts and no hidden fees, and you can upgrade, downgrade, or cancel anytime! You can easily modify your subscription, or your subscription details, by logging in with your Kuna app account at my.getkuna.com.
Under Subscription Information, you can change the credit card you have on file, view your past invoices, or change your plan. To make changes to your plan, select 'Modify Plan' or 'Cancel Plan'.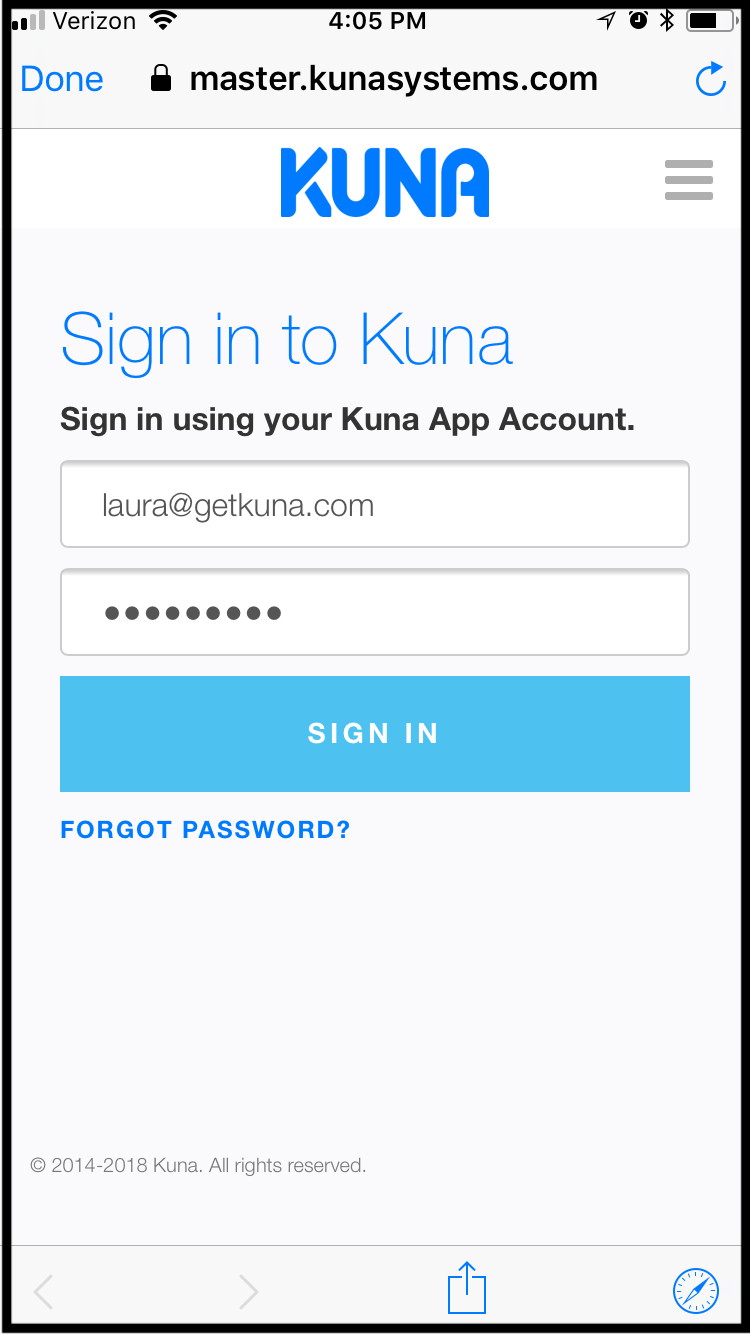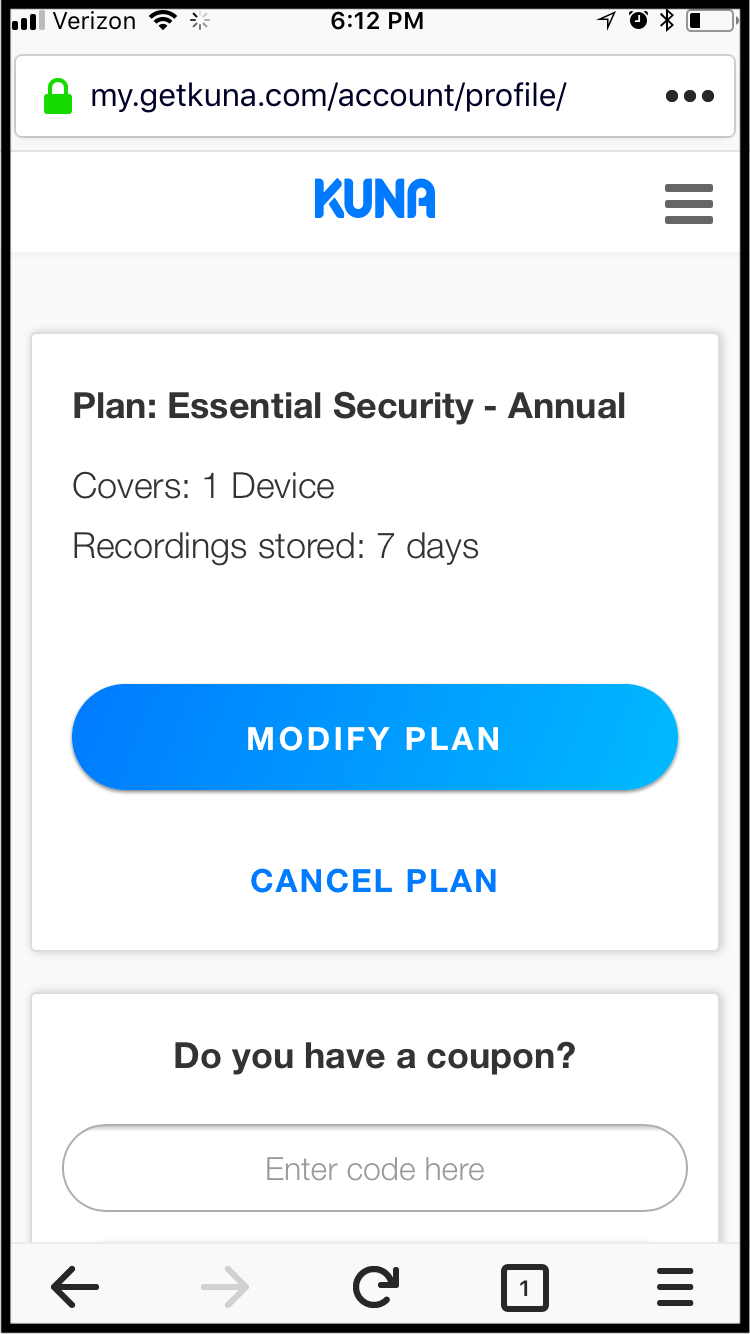 Select 'Modify Plan' to Upgrade, Downgrade, or Change Your Billing Preference
Step 1: Select your billing preference (Annual or Monthly), then select Essential Security, Peace of Mind, or Absolute Control.
Step 2: Confirm that your payment information is correct and select 'Checkout'.
Select 'Cancel Plan' to End Your Premium Coverage
You will see a pop-up asking you to confirm this request to cancel. Select 'Yes'.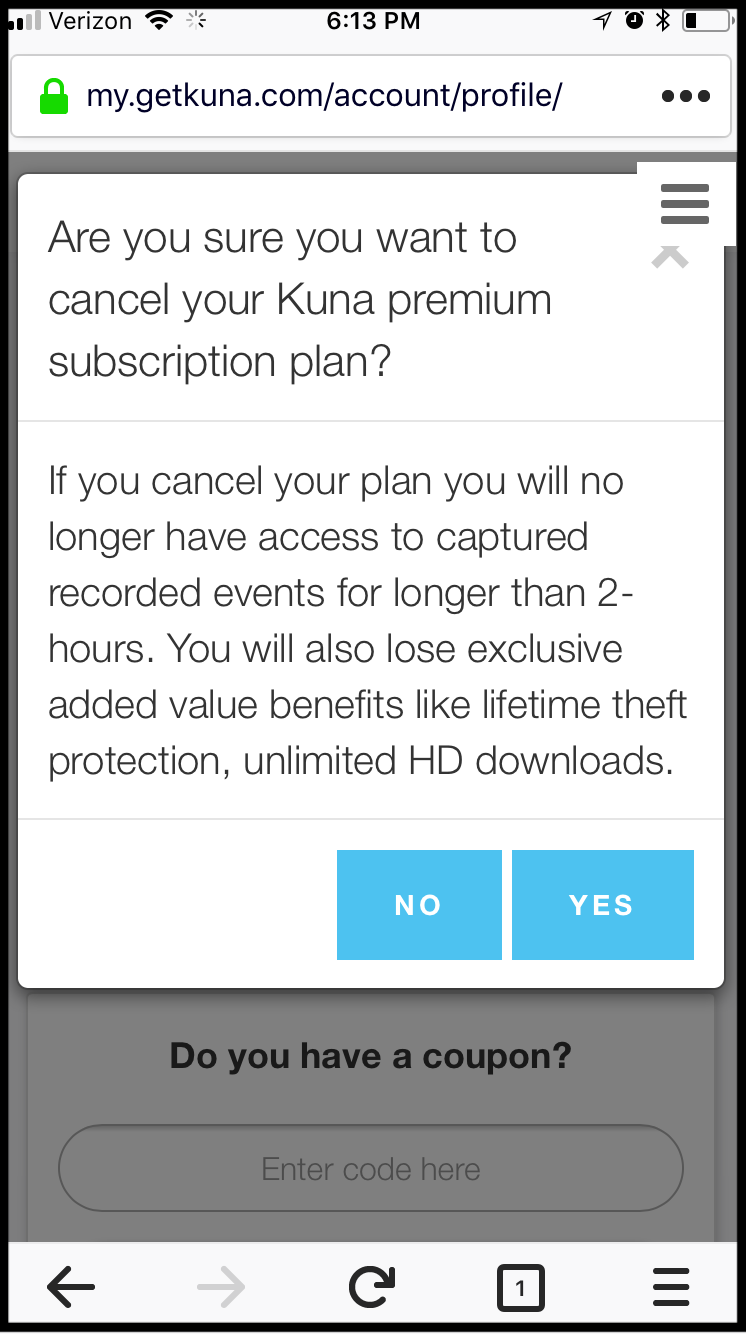 Your Kuna app account will still be active, and your recordings will be saved in our secure cloud for 2 hours.
Getting Your Refund or Credit
For Annual Plans: If you upgrade, downgrade, or switch from annual to monthly, your remaining balance will be rolled over as credit on your new plan. If you cancel your plan, your remaining balance will be refunded via your credit card.
Your remaining balance is credited or refunded based on the number of days left in your billing cycle. For example, if you signed up for an annual plan and canceled after 6 months on the plan, you would be refunded 50 percent of your original payment with no penalties or deductions.
For Monthly Plans: If you're on a monthly plan, you will not receive credit for the remainder of the month when you cancel, but you will receive rollover credit when you upgrade, downgrade, or switch from monthly to annual.