To download a recording, open the Kuna App and head to the Events tab. From there, simply select the recording to load it.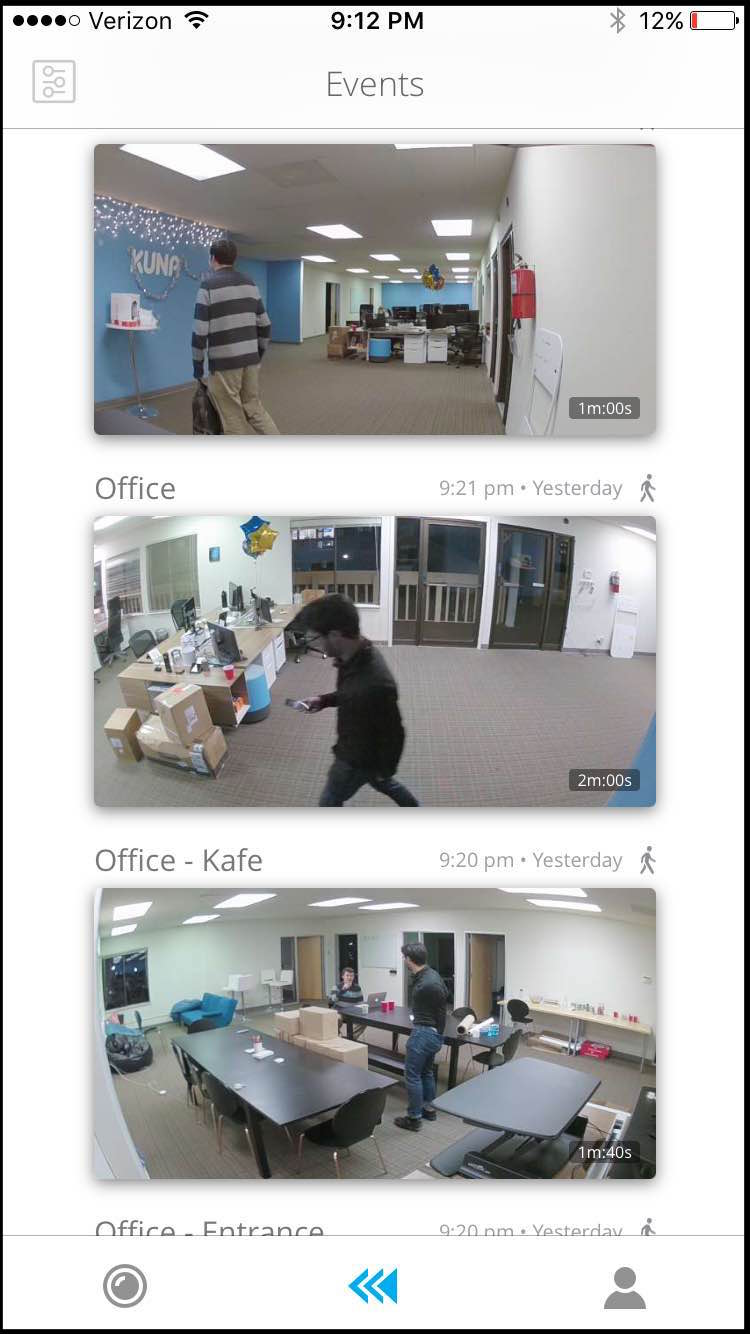 Once the chosen recording has loaded, you can tap the download button and the recording will be saved to your phone.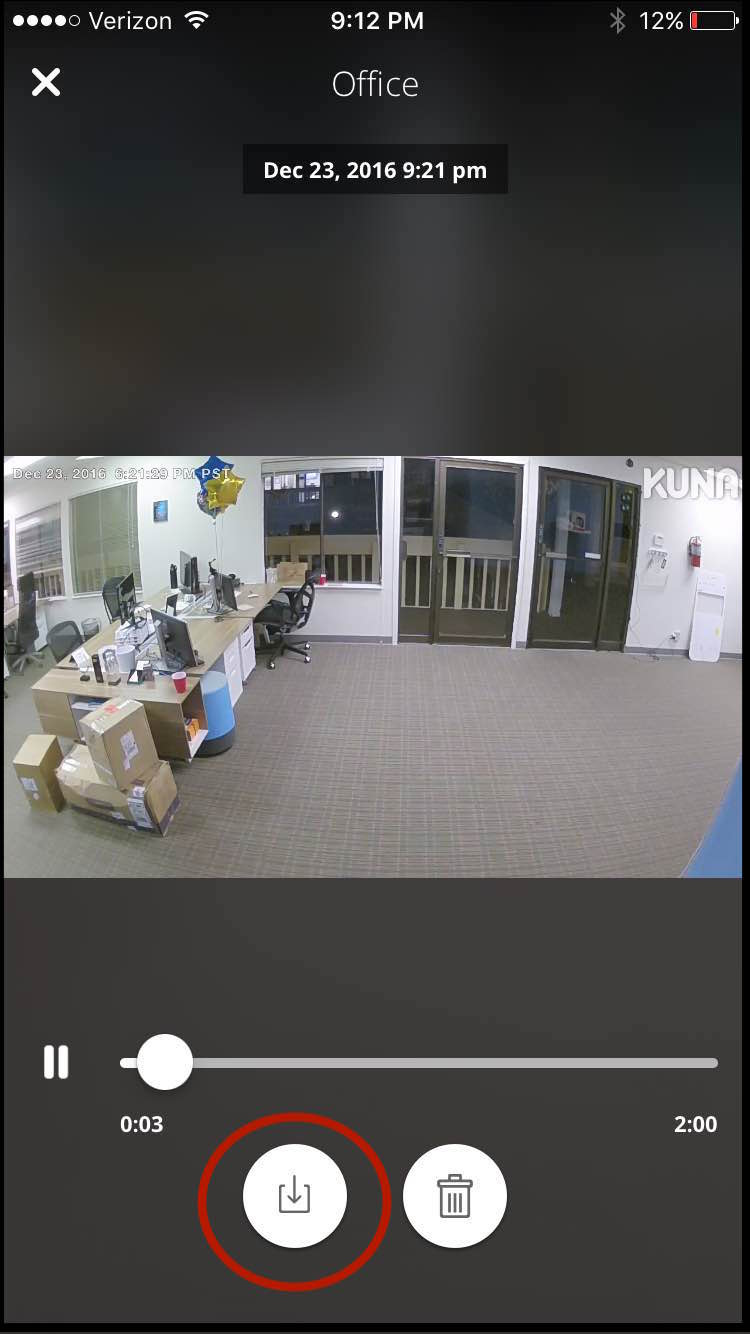 From the Events tab, if you swipe left on any recording, you will also expose the option to download that recording directly.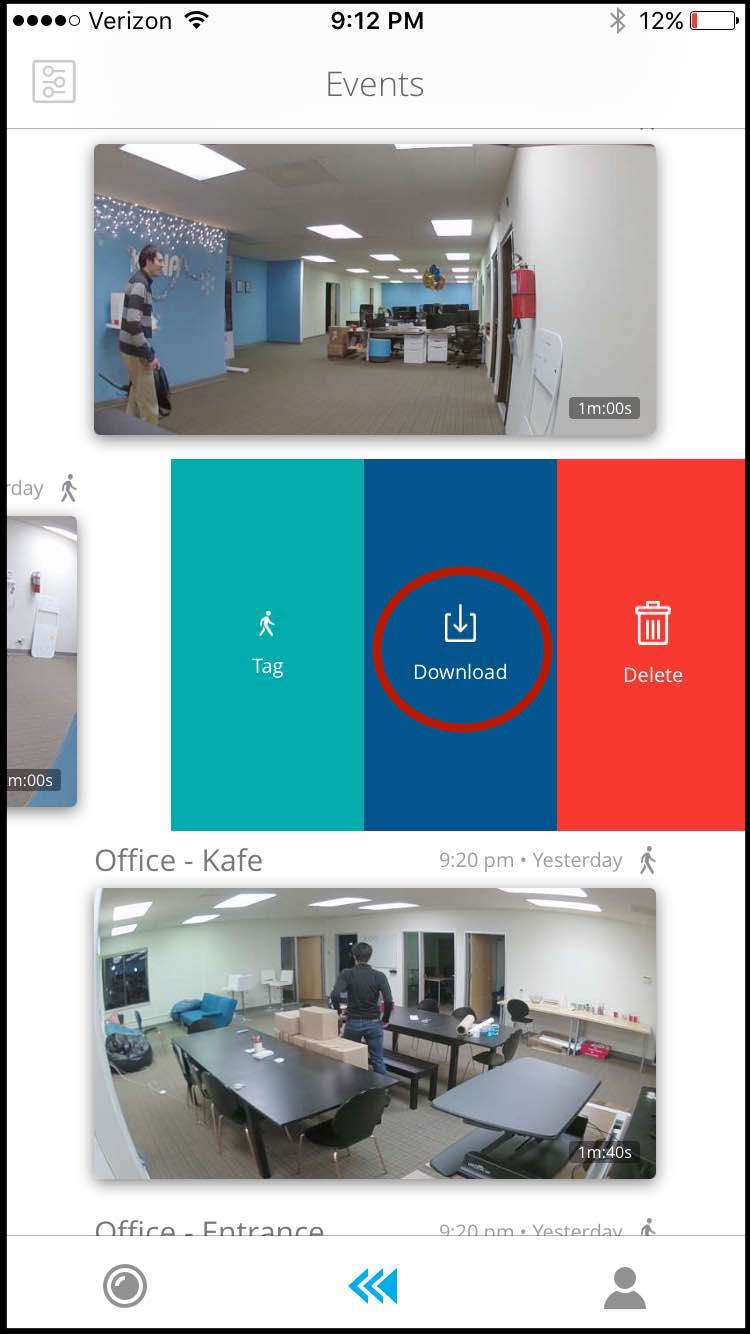 Once downloaded, you can find the recording in your Camera Roll on iOS devices, or in your Downloads folder on Android devices. Then you can email it, share it, or whatever you like!
With any Premium Plan, you can download as many recordings as you want. Without a plan, you are limited to three downloads per month.