If you have more cameras than your Premium Plan allows, you can select which of your cameras is on the plan by going into your Account Settings on the Kuna app.
This is a great option if, for example, you have two Camera Porch Lights (Front Door and Back Door), but only need to the Front Door camera to save recordings for more than two hours.
In the Kuna App, tap the Account button (the Person icon) in the toolbar, then select Account Information -> Plan, and scroll down to the Cameras section. This will show you which of your cameras are active on your Premium Plan. You can toggle them on or off as you see fit.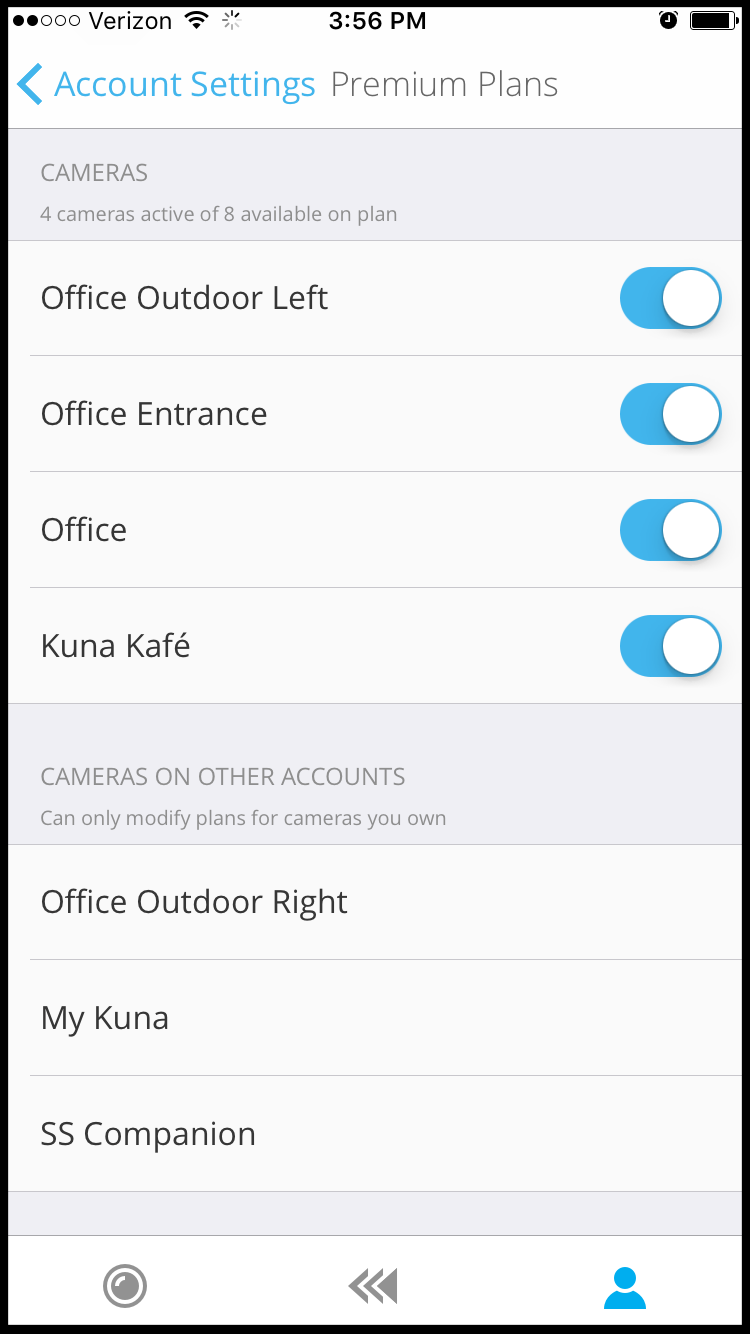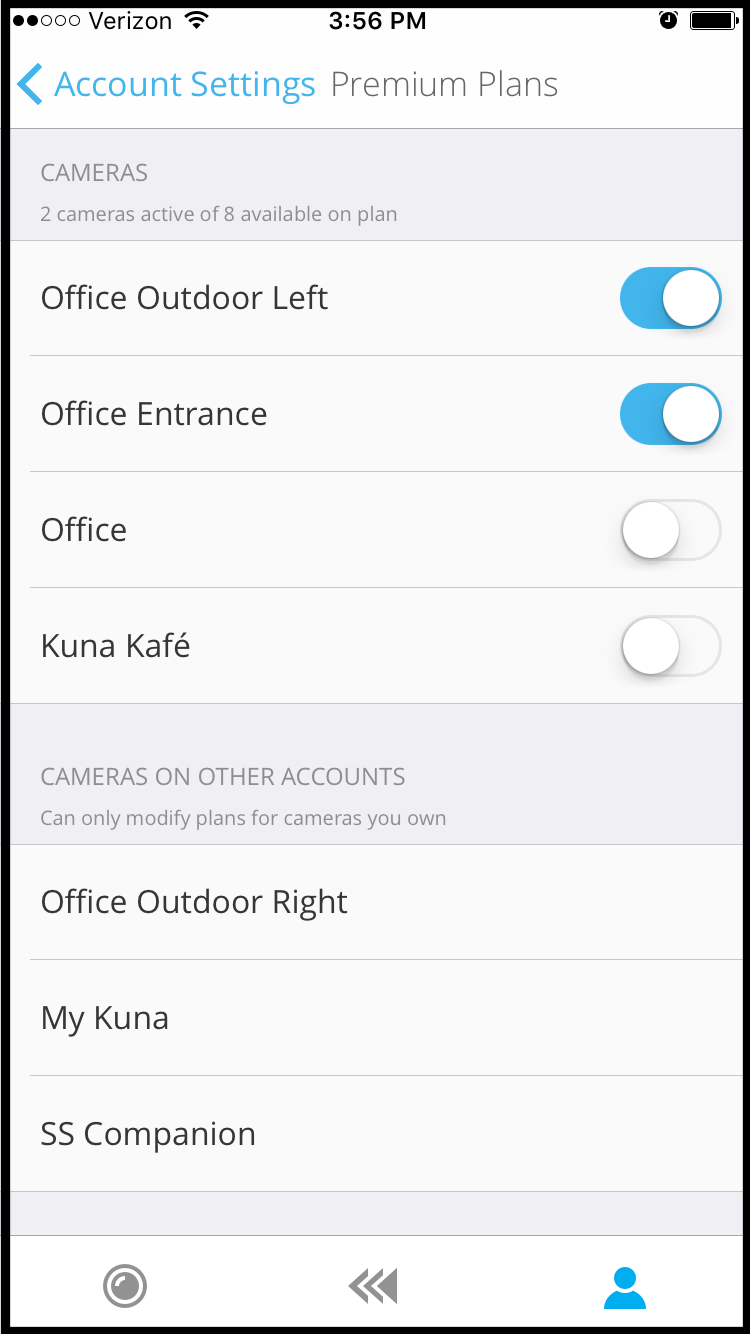 If your Premium Plan covers all your cameras, you can also choose to toggle cameras off the plan (although this is not recommended).